Skip to Content
Delaware's Best Wings, Always Fresh Steak Burgers & Baby Back Ribs!
Founded in 2004 as a full-service catering company, today 2 Fat Guys serves up savory dishes from our our Hockessin location. Tom and Jeff specialize in rib-sticking, comfort foods (hence the name) but our menu also features plenty of garden-fresh options like the Classic Chicken Caesar and Strawberry Spring Salad. Our full bar, delectable appetizers, and kid's menu ensure that there's something special for every member of the family on our carefully planned menu.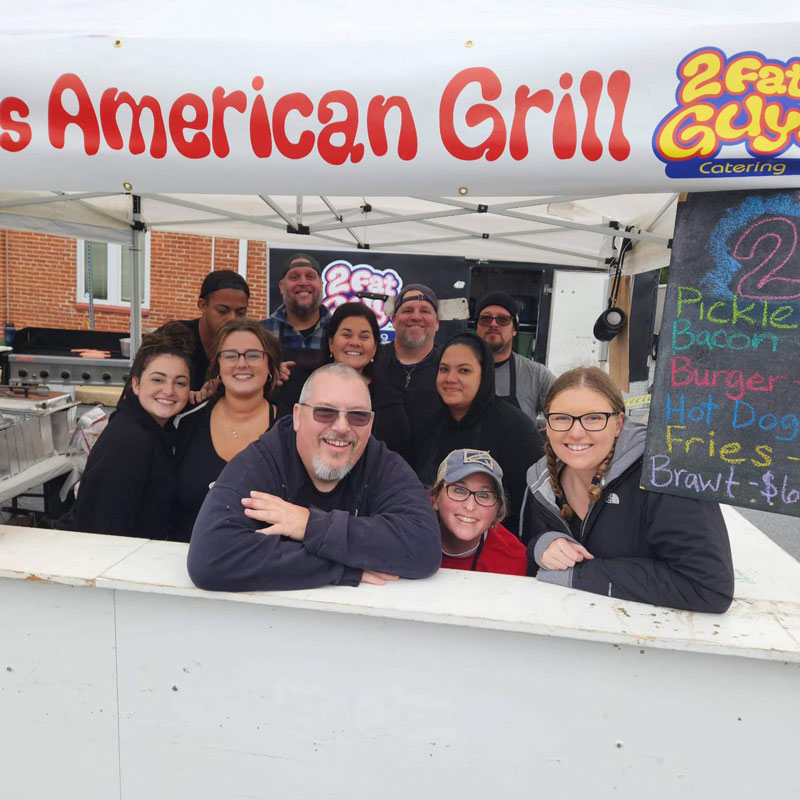 Join Us for Lunch or Dinner
If you're joining us for dinner or a hearty lunch, we've got several savory entrees to satisfy any appetite. Mix and match from our combo selections! Our juicy half-pound burgers are always a safe selection as are the authentic Buffalo wings, available with a few special sauces like the PB&J and Thai Chili. Regulars know us for our choice cuts of meat that are expertly seasoned and perfectly prepared to seal in your ideal level of juiciness.  Come in for a steak dinner and try the aged 12 oz. ribeye with red skinned mashed potatoes and chef-cut veggies.
Our Fallin' Off the Bone Ribs are available as either a full or half rack. Each rack is dry-rubbed and basted in its own drippings during the chargrilling process. Then it's finished with our signature Poached Pear and Molasses BBQ sauce.
Your burger choices abound when you visit 2 Fat Guys. Their accoutrements differ but each burger starts with an 8 oz. patty that's grilled to your liking.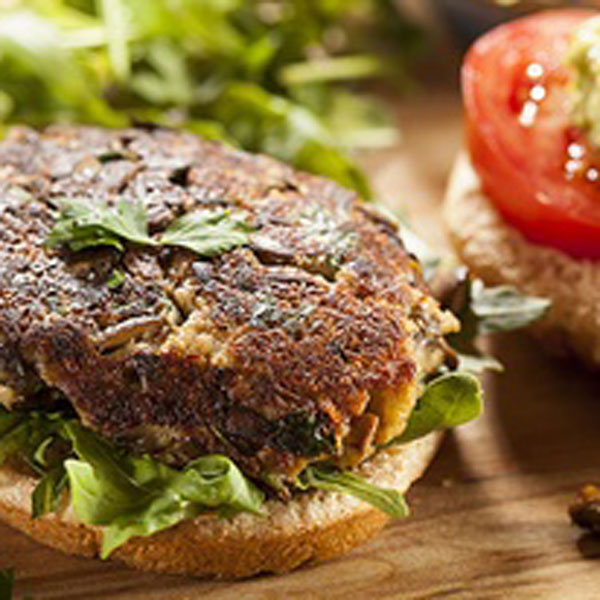 Vegetarian
After years of catering for large groups with dietary restrictions, our chefs have created some truly remarkable vegetarian dishes. Andy's Portabella sandwich features a grilled, locally-grown portabella, topped with your choice of cheese on a roll with LTO.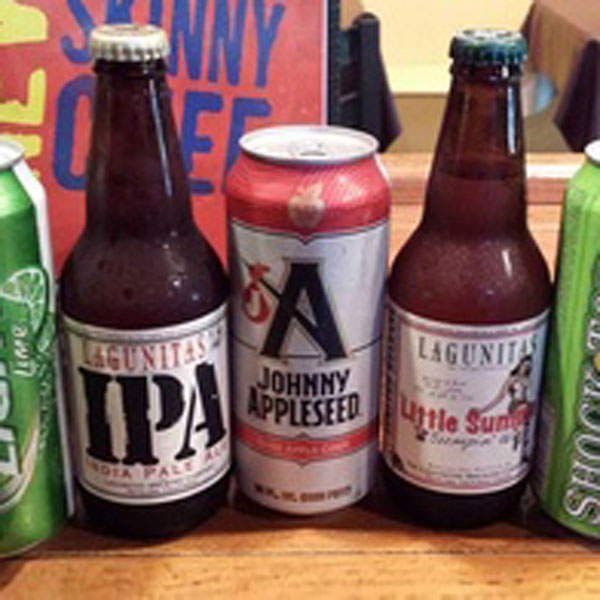 Happy Hour
Come in for happy hour Monday through Friday from 4 to 7 p.m. and you can enjoy $1 off of your choice of domestic beer or mixed drink. We have a quality selection of craft beers on tap as well as various wines from around the world so stop by and give 'em a try!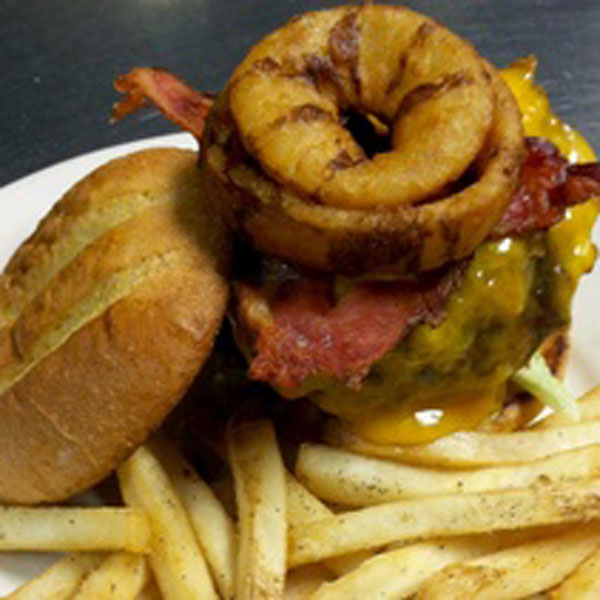 Burgers
Accessorize your own 8 oz. patty or pick one of our classic burgers. If you're feeling especially ambitious, go home a winner with what's left from your State Fair Burger; it's topped with apple bourbon BBQ pork, cheddar cheese, bacon, and onion rings!
Contact 2 Fat Guys Today for Great Food and Catering!