Skip to Content
At 2 Fat Guys, Our Catering Services Are Only Limited by Your Imagination and Budget!
Voted best caterer in Delaware by Delaware Today Magazine!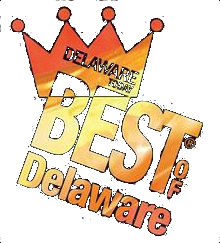 If you're hosting a catered event at your home or place of business, hire 2 Fat Guys to ensure that it's an unforgettable experience for everyone in attendance. Our regular menu options like Angus sliders and chicken wings are always available but so are too some dishes that can make any event extra special.
From backyard BBQs to formal dinner parties and everything in between, 2 Fat Guys can cater events of all types with world-class American cuisine.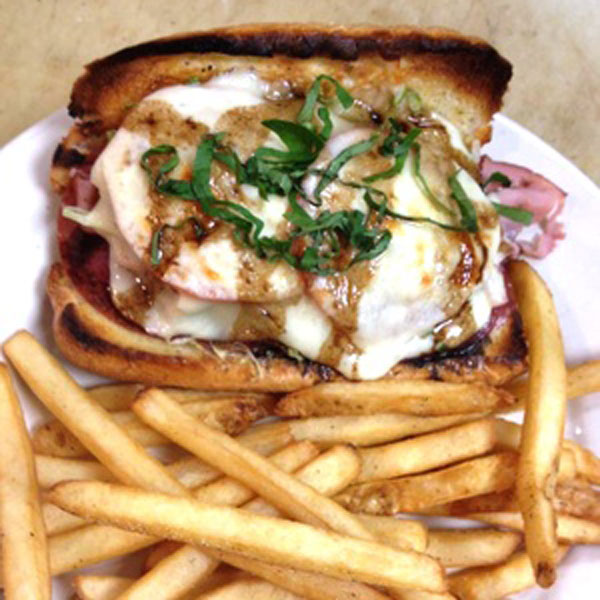 Brief History of Our Catering Services
2 Fat Guys started in 2004 as a catering business specializing in production industry events. After quickly finding success while working with Banyan Productions, we catered for a show called "Design Invasion" before being asked to join their premier show "Trading Spaces."
Because our mobile kitchen was located right on set, we learned to cater to individuals with special dietary concerns including vegans, vegetarians, and individuals with food allergies. From the inception of our business, we've been innovative, creative, and attentive to the dietary needs of every person we serve.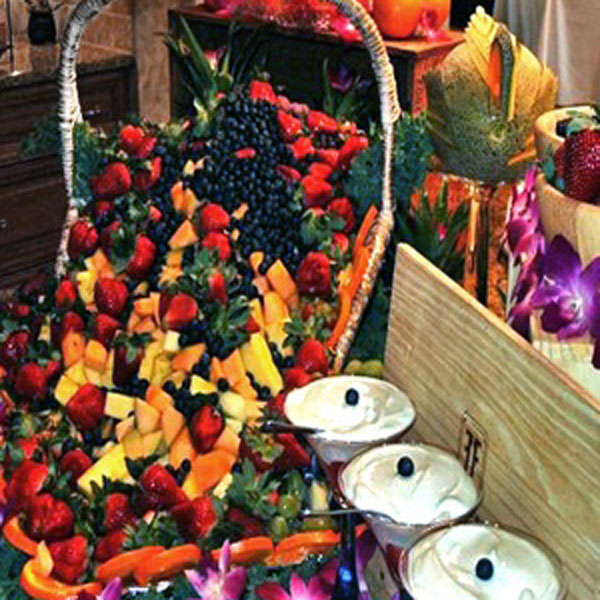 See Us on TV
Over the years we have catered for numerous commercials for various production companies:
Bon Jovi video shoot "Who says you can't go home" (300 people)
Movie: The Land (40 days 3 meals per day)
It's Always Sunny in Philadelphia (3 seasons. Served in 3 different locations five days in a row)
Trading Spaces (5 years)
The Philadelphia Film Office (formal black box events in Philly)
NASCAR Craftsman Truck Series (2 years)
Dinner Impossible
Powerade commercial Ryan Howard of the Phillies and Vlad Guerrero
Jordan Enterprises shoot with Rip Hamilton of the Detroit Pistons
The Wrestler With Micky Roark
Contact Us for Your Next Event
Ongoing production event catering services are no longer a large part of our business but we're every experienced in catering large venues with lots of people. We encourage you to contact us with questions about catering for weddings, bar mitzvahs, sweet 16s, graduation parties, and similar celebratory events. And we're experienced in catering both formal and casual events so don't hesitate to contact us with any questions about your event.
*Located just 40 minutes from Philadelphia, we commonly cater at some of the city's largest venues.
Sample Lunch Choices | Standard Sandwiches
Ham, Roast beef, Turkey, Tuna, Chicken Salad, Italian
Wraps
Chicken or Steak Fajita, Chicken Caesar, Chicken and Mango Salsa
Grilled Portobello, Grilled Veggies, Turkey Sub, Ham and Cheese
Specialty Sandwiches
Homemade Roast Beef on Grilled Rosemary Potato Bread With Horseradish Dijon and Aged Cheddar
Turkey on Rustic Bread With Smoked Gouda, Cucumbers, and Creamy Dill Sauce
Ham With Pears, Blue Cheese Crumbles, and Honey Dijon
Roasted Pork Loin With Raspberry Relish and Brie
Grilled (cold) Portabella With Basil Pesto and Fresh Mozzarella
Back Yard BBQ
Grilled Burgers, Hot Dogs, BBQ Chicken, Veggie Burgers
Corn on the Cob
Coleslaw
Baked Beans
Roasted Red Pepper and Smoked Gouda Soup
Grilled Turkey and Cheese, Grilled Ham and Cheese, Plain Grilled Cheese
Roasted Fresh Vegetable Medley
Cucumber, Tomato, and Onion Salad
Dessert
Sides Sample
Roasted Vegetable Medley
Rice Pilaf
Saffron Rice
Roasted Rosemary Red Potatoes
Primavera Marinara
Green Beans With Brown Butter and Toasted Pine Nuts
Broccoli Alfredo (Over Pasta)
Mexicali Rice
Homemade Potato Chips
Soups
Roasted Red Pepper and Smoked Gouda
Lobster Bisque
Mushroom Bisque With Brie
Chocolate Chili
Manhattan and New England Clam Chowder
Italian Wedding Soup
Spicy Crab
We can also make any soup you can think of!
Sample Lunch Choices (Full Meals)
Spiral-Cut Honey Ham With Apricot Glaze
Grilled Portabella With Sautéed Onions
Mash Potatoes
Sweet Corn Sauté
Tossed Salad With Ranch and Italian Dressing
Dessert
Chicken Cacciatore
Primavera Marinara
Caesar Salad
Garlic Bread
Hot Roast Beef Sands
Roasted Red Potato
Broccoli Pasta Alfredo
Potato Salad
Sample Dinner Choices | Entrée Samples
Shrimp, Beef, and Chicken Stir Fry (All Separate)
Chicken Marsala
Chicken and Steak Fajitas
Beef Stroganoff
Roasted Herb Pork Loin
Grill Sirloin Bordelaise
Bacon-Wrapped Scallops and Shrimp
Grilled Lemon Pepper Salmon
Poppy Seed Chicken and Rice
Baby Back Ribs With Poached Pear and Molasses BBQ Sauce
Seafood Stew
Chicken and Dumplings
Chicken Satay
BBQ Pork or Beef
Appetizer Samples
Blue Cheese Meatballs in BBQ Beer Sauce
Citrus Shrimp Cocktail
Cold Grilled Marinated Veggie Platter
Wing With Your Choice of Our "Tom's Hand Crafted" Award-Winning Wing Sauce
Fruit Display
Cream Cheese and Veggie Tortilla Pinwheels
Tea Sands
Crab Dip With Crackers
Grilled Eggplant Bruschetta
Salad Samples
Caesar Salad (Can Add Chicken or Shrimp)
Traditional Tossed Salad With Veggies
Strawberry Spring Salad (Topped With Homemade Candied Pecans, Blue Cheese Crumbles, Fresh-Cut Strawberries and Balsamic Reduction Dressing)
Tex Mex Salad
Asian Salad (Mandarin Oranges, Cukes, Chow Noodles, Broccoli Sprouts, and Orange Vinaigrette)
Tomato, Cucumber and Onion Salad
Cole Slaw, Pasta Salad, Potato Salad (All Homemade)
Waldorf Salad
Contact 2 Fat Guys Today for Great Food and Catering!